MTP Cables for EVERY Connection
Gencom custom MTP cables come in a variety of configurations including 12 and 24 fiber assemblies, single and multimode, custom lengths, and multiple pin out arrangements. Each cable is assembled and tested for quality and come with a lifetime warranty. The ends are professionally polished and 100% tested for low insertion loss and back reflection. These MTP cables provide easy plug and play modularity with high density MTP adapters in lab environments and data centers.
US Conec™ MTP Connectors for quick connection of fibers
Plug and Play
High density interconnect

Removable housing for quick change of pin clamps and easy ferrule cleaning/re-polishing
Single-Mode and Multi-Mode color coded housing's
Alignment achieved with high precision guide pins
Push/Pull mating for quick installation
Test data supplied with each assembly
- Telecommunications Closets
- Networking Infrastructures
- Enterprise Computing OEMS
- Broadcast Communications
- Campus Networking
- Lab Environments
- High Density Applications
- Premise Installations
- Test Equipment
- High-End Industrial Controls
- Military
- Medical
- Disaster Recovery Data Control
- Data Centers
- Roving Vehicles

Meeting and Exceeding the Standards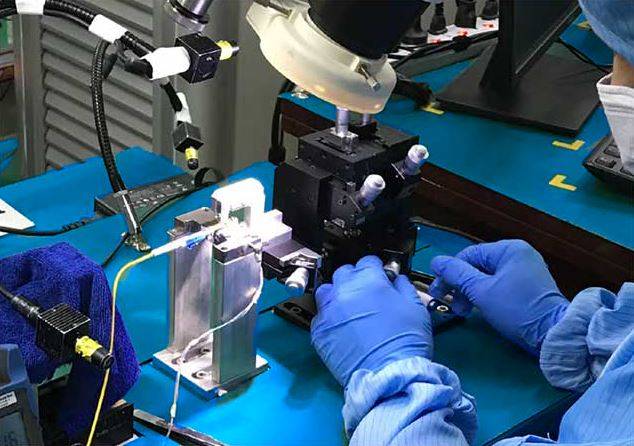 Did you know system manufacturers such as Cisco do not build the transceivers and cables that they supply?
Instead, these items are purchased from global contract manufacturers.These items are then labeled, coded, packaged and sold at astronomically inflated prices.
Gencom is labeled, coded and packaged to meet or exceed the specification of the product provided by the manufacturer at a fraction of the price.
Each item is subject to in-depth qualification and testing to ensure that it will be 100% compatible with the OEM solution, and will accommodate the demands of the most rigorous technology environments.
---
Contact Trifecta Networks

Trifecta Networks can help you reframe your strategy by packing value into every step of the IT lifecycle:
procurement

implementation

maintenance

decommission

ing
In short, we'll help you work smarter, not harder.