---
Grow Smart Cities with Ruckus Wireless Solutions
---
AUTHOR JOE LEONE / PUBLISHED: JUNE-27-2018
As urban areas grow, so does the need for more bandwidth.
Enter the smart city concept: greater connectivity among people, devices and public safety controls.
As urban areas grow, so does the need for more bandwidth. Enter the smart city concept: greater connectivity among people, devices and public safety controls. Ruckus wireless advanced access point technology meet the demands to become and maintain a smart city status.
Perhaps the most exciting aspect of running smart cities is expansion of the Internet of Things (IoT). This encompasses a wide range of applications like automated lighting, more public cameras and responsive traffic management. In fact, a recent study shows smart mobility projects could save commuters nearly 60 hours each year.
Early adopters like Chicago and New York have implemented predictive modeling to help law enforcement and fire departments learn potential trouble spots and respond more quickly. New York City has also enjoyed success with LinkNYC, a free Wi-Fi network that has replaced 7,000 phone booths.
Overcoming Smart City Challenges
While it's easy to get excited about fewer traffic jams and seamless Wi-Fi coverage, outdated network infrastructure gets in the way and so do unpredictable budgets.
Trifecta Networks partners with forward-thinking solution providers like Ruckus Networks to help overcome the challenges of city living. Ruckus's adaptive antenna technology and smart mesh networking are providing reliable, scalable and affordable LAN connections in high-density areas.
One example is San Jose, Calif. Set in the heart of Silicon Valley, smart city amenities are an expectation in a city that's home to Big Data giants like PayPal, Adobe and eBay. San Jose's CIO turned to Ruckus to replace legacy Wi-Fi equipment with a unique brand of smart wireless meshing of access points and other solutions. The company provided a complete indoor/outdoor solution managed from one control point.
The result is high speed Internet access across downtown, at the airport and convention center.
Read the San Jose case study: https://webresources.ruckuswireless.com/pdf/case-studies/cs-city-of-san-jose.pdf [link to the case study on our brand page]
Another is the city of Council Bluffs, Iowa. When Google built a data center in town, city leaders realized its Internet access was hit-or-miss. It relied on Ruckus technology to expand its community Wi-Fi network. Funded by partnerships, Wi-Fi is now free to an estimated 40,000 people and focused on underserved neighborhoods, parks and sports complexes.
Smart Cities Connect with Smart Partners
A new RCRWireless report shows that the number of people living in major urban areas worldwide will rise from 55 to 68 percent in the next 30 years. While smart city initiatives are adopted in fits and starts, the right infrastructure and experienced network partnerships will make all the difference in propelling the movement forward.
Trifecta Networks helps grow smart cities through its technology partners and expert responses to your questions. Call 866-771-9785 for answers to your questions.
Interested in updating or becoming a smart city? Contact us today!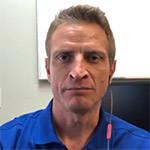 Joe Leone is a Senior Sales Engineer for Trifecta Networks. He provides support for customers in determining the best solution for their infrustructure and needs. Joe has the following certifications:
CompTIA - Network+ & Security+, Cisco CCNA, CCNA Wireless, CCNA RS, CCDA, CWNA, CWDP, CWAP, Brocade BCNA/BCNP, Aruba ACMA/ACMP, AirMagnet ASCP, and Quali TestShell