How e-cycling helps your IT business
The United States produced nearly 12 million tons of e-waste in 2014. Less than 30 percent of it was recycled in a responsible manner – an estimated 14 million tons. Industry can do better – and Trifecta Networks is part of the solution.
Our IT asset disposition team is deeply committed to refurbishing IT hardware when possible, and properly disposing of end-of-life assets through e-cycling.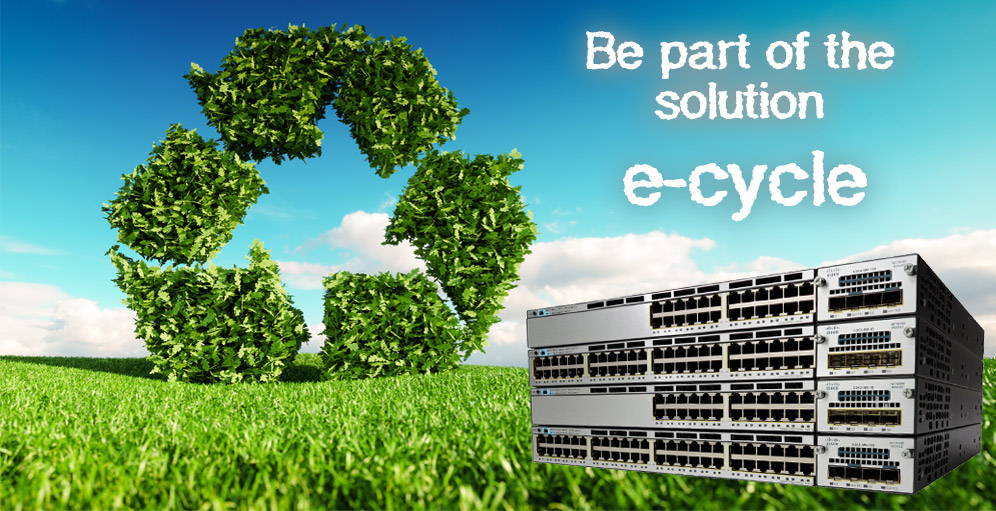 Why buy refurbished IT equipment?
As technology accelerates, it's easy for companies to fall into the disposable mentality that grips consumers: when something new comes along, just ditch the old; but that's a waste of money and resources and, when it comes to hazardous materials, it's illegal.
Trifecta Networks' certified pre-owned (CPO) and lifecycle management solutions are good for business and good for the environment. We know that giving electronic gear new life reduces the need for new raw materials. It also reduces the pollution and energy generated during manufacturing.
Responsible IT asset disposition
Trifecta gives organizations choices and generates value through consignment, trade-ins and buyback options on excess or unwanted equipment.
Each piece of equipment we accept is thoroughly examined and tested in Trifecta's ISO 9001-certified, on-site testing lab. Gear passing the test become Trifecta 5 Star-Certified Pre-owned equipment that is offered on the secondary market and given an advanced replacement Lifetime Warranty.
This solution is a triple win:
S

ellers

get

something back for excess or unwanted items

Buyers

get up to 90 percent off list price on good-as-new equipment

The environment

is spared

an

other t

hreat
Complete lifecycle management
Of course, so much more happens during Trifecta Networks' ITAD process, such as on-site auditing, decommissioning, packing/shipping services, and destruction of sensitive data with serialized reporting.
Trifecta Networks recycles IT hardware components deemed unfit for remarketing with trusted e-cycling companies. They remove as much hazardous material as possible from the waste stream.
Our position as environmental stewards is as important as our mission to delivery tested, trusted, timely IT solutions to our customers, and is yet another reason to partner with us.
Contact us today on our IT asset recovery services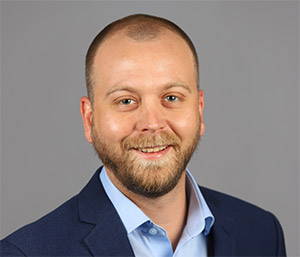 Nick Danhour is the Director of Wholesale and Procurement at Trifecta Networks. With nearly 15 years of experience in IT sales, procurement, lifecycle management and warehouse operations, Nick is processes a deep understanding of every aspect of the value chain and is therefore uniquely positioned as an expert in the IT infrastructure market.
Furthermore, Nick as meaningful experience building channel partner relationships generally and specific expertise as a Cisco channel sales manager at a Trifecta predecessor company. Nick also serves on the board of directors of UNEDA, the secondary market's governing board.