---
What is a SDN (Software-defined networking)?
---
AUTHOR JOE LEONE / PUBLISHED: FEB-13-2019
There's little doubt that technologies like Cisco's DNA and other SDN implementations are entirely disruptive for today's networking technology. Unified operating systems, centralized management, open APIs, and SDKs are great tools for the right customers.
These features (and many more) provide the ability to automate and streamline many repetitive IT tasks.
They might also allow for things like license portability, contextual analytics, and end-to-end network segmentation and security policies. On an enterprise network, these new features help customers ensure visibility, security, and quick provisioning across their networks. Many large and enterprise customers are also finding that the implementation of an SDN technology helps them realize a more substantial ROI on their information technology investments.

But there are situations where these features are not valued additive and purchasing an SDN-capable switch may not provide the highest ROI.
Here are some of my top scenarios where SDN is not a value add (yet):

1. A customer that is adding a switch to an existing stack - If the need is only to add 48 or 96 ports (or similar), an SDN switch may not be fit in the current stack, or it may not be economically feasible to absorb the additional cost for the SDN option.

2. A customer that has existing infrastructure and is in-between budget cycles - Quite frankly, rolling out SDN (or SDN-similar technologies) can be a costly task. If a customer is not nearing a budgeted network refresh project, it may be better for the customer to hold off on purchasing SDN gear. The reasoning for this is quite simple: SDN technologies are new, and are still changing quite frequently. A partial investment in SDN technology now may be in vain as that device and/or license may have to be replaced when the full network refresh project (and SDN implementation) is budgeted and performed.

3. A customer that has a small or medium-sized business - This is a particularly tricky scenario. Many SMB customers may want and need SDN-style features, but may not necessarily have the budget for it. In these cases, it is essential to identify precisely what features are needed and what features are "nice to haves."
If many SDN features end up on the "needed" list, carefully review how much ROI that will return to you. Being that many SDN implementations can run anywhere between five- and six-figures to completely rollout and implement needed features, it is essential to evaluate the cost versus expected return. In many cases, the cost to implement SDN for a small to medium-sized business overruns any positive ROI gained.

4. A customer that has a network that does not require complex functionality - Some customers are aligned with vertical markets that are beginning to use IT products in an entirely new way. For instance, many cryptocurrency mining operations do not have any desire for complex networks because the cost of deployment and power is already high. Because of the almost disposable consumption of IT products, vertical market participants such as in cryptocurrency mining may not benefit from higher-cost SDN options and should consider a more economical alternative.

The scenarios mentioned above are typical customer examples that have discussed some form of SDN-enabled implementation with me. In many cases, it comes down to rightsizing the network for the user and/or use case. SDN functionality can be an excellent tool for many networks, but a cost center for other customers who are not taking full advantage of automation, security, and/or visibility features.

Confused about whether your organization can benefit from SDN? Contact Trifecta Networks and see how our team of Solution Architects has become some of our customer's most valuable trusted advisors.
Do you have an upcoming or current project and require assistance?
Please fill out the form below: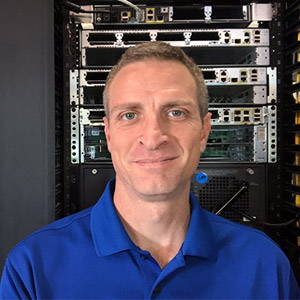 Joe Leone is a Senior Sales Engineer for Trifecta Networks. He provides support for customers in determining the best solution for their infrustructure and needs. Joe has the following certifications:
CompTIA - Network+ & Security+, Cisco CCNA, CCNA Wireless, CCNA RS, CCDA, CWNA, CWDP, CWAP, Brocade BCNA/BCNP, Aruba ACMA/ACMP, AirMagnet ASCP, and Quali TestShell