t Trifecta Networks Equipment Testing Lab
Over 17 Years in Operation
Not many companies can make the statement of having the most advanced network equipment testing lab to date. With a less than 1% return rate on all certified pre-owned hardware, the Trifecta testing lab has a proven track record to provide reliable equipment at a fraction of the cost of new gear.
Our network engineers are continually making improvements, ensuring all equipment tested maintains the highest level of quality you would expect from an industry leader. Over 1,500,000 networking products have been tested.
Most Popular Product Types Tested by Engineering
---
We only Provide

Genuine

Networking Products
---
Counterfeit products can be hardware, software, or documentation where a manufacturer logo or intellectual property has been used without the proper consent from the manufacturer.
"Trifecta Networks has a NO tolerance policy for counterfeit gear."
Counterfeit products often contain inferior components, illegal software, and the quality level is usually suspect. In addition, counterfeit products are often sold at a much greater discount than genuine product because Trifecta Networks operates in a space where we are already selling great gear at a discount it is very important that the gear we buy is 100% genuine. That's why our state-of-the-art testing facility has a full regiment of anti-counterfeit tests and inspections performed on each piece of equipment that passed through our lab.
If a piece of equipment fails one of those tests it is rejected and in some cases all items from that vendor will be rejected and the vendor will be added to a blacklist to prevent any further equipment transaction that may involve counterfeit equipment.
Trifecta Networks works closely with other vendors and groups in the industry to maintain the market inventory is clear of any non-genuine products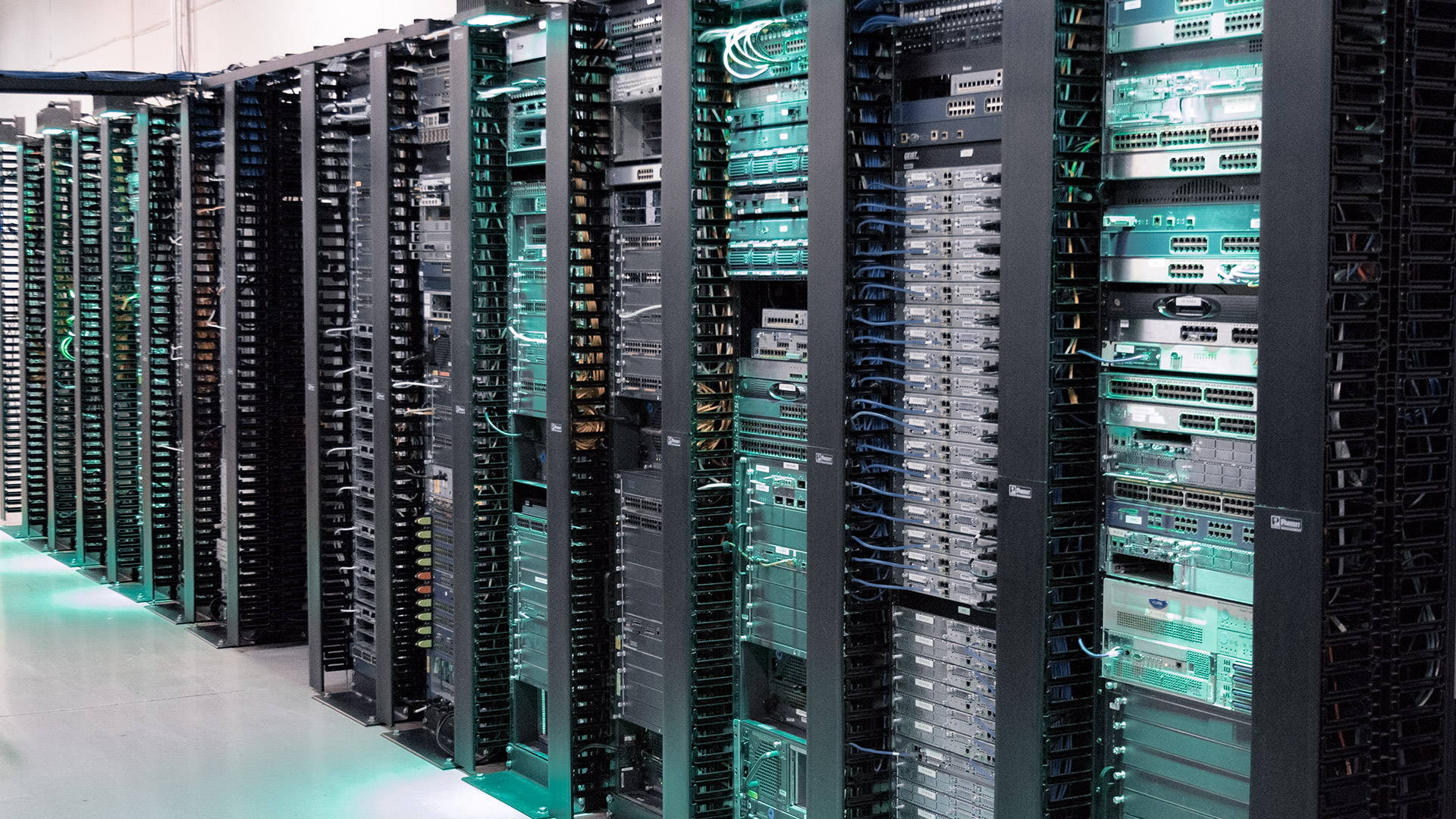 Getting to the Specifics - Equipment Inspection, Testing, and Staging
External Inspection
Faceplate clean with no excessive marks
Case screws present and not stripped
Manufacturer stickers and markings present and legible/scan able
Power supplies and power supply connectors checked for damage
Power cord present and correct type for unit.
Physical ports checked for damage, bent pins, or corrosion
Chassis checked for dents, dings, cracks, and scratches
Internal Inspection
Backplane, power supply, and fan tray slots/connectors checked for damage
DIMM and compact flash slots check for damage
Compact Flash ejector checked for damage
Daughter cards checked for damage or missing components
Verify no loose screws or parts inside (Shake if possible)
Heatsinks properly attached, not dented or discolored
On-board connectors not bent or damaged
All required cables present and routed properly
On-board chips and capacitors in good condition not bubbled or leaking
Interior clean and free of debris (blown out if needed)
Equipment Testing
Technician connects the equipment to TestShell via a console cable and power cable.
Technician connects applicable data lines to every port of the unit under test.
Technician starts the TestShell test and awaits the results:

TestShell powers on the unit and accesses rommon.
TestShell deletes configuration files in rommon on switches
TestShell sets the configuration to be ignored on routers to boot factory.
TestShell boots the unit into IOS and performs a "write erase" and "erase /all nvram:"
TestShell reconfigures the unit for lab testing environment and tests ports.
TestShell enters the flash: of the unit and deletes all files excluding the IOS.

A squeeze is performed on applicable units to prevent "undelete"

TestShell processes all relevant "show" commands and evaluates the results for errors.
TestShell opens a diagnostic results file for Technician verification.
Refurbishment
Item sanded/painted as necessary to produce "Like-New" appearance
Internal inspection verifying all connectors properly seated
verify internal components are free from dust and debris
Secure lid to equipment body
Verify all screws installed match and are not stripped
Final wipe down and visual inspection of equipment exterior
Shipping Inspection
Faceplate clean with no excessive marks
Case screws present and not stripped
Accessories present are in working order and correct for the model
Check all slot covers are present front and rear
Manufacturer stickers and markings present and legible/scannable
Power supply connectors checked for damage
Physical ports checked for damage or bent pins
Chassis free of dents, dings, cracks, and scratches
Chassis plastic handles in good condition - no cracks or excessive wear
Verify no loose screws or parts inside (Shake if possible)
Let's Talk when it's Convinient for you