There isn't a more committed, more loyal or more enthusiastic group of people than those who work at Trifecta Networks. They make Trifecta the absolute best place anyone has ever worked, and that is evident in everything they do. As a result, our customers absolutely love and rely on us, and we leverage those unparalleled relationships to catapult us to the next level.
Guests and employees feel our energy the moment they walk through our door. Our walls tell the Trifecta story – it's easy to see what we're all about. This place is vibrant and bursting with activity, our favorite music is streaming throughout the building, and we deliver a "wow" experience through a beautifully designed and uniquely decorated physical space. There's a modern, growth-oriented feel to everything in our office connoting positivity and success. Our office stimulates creative collaboration and relaxation for our team.
How do we accomplish all this? It's simple: we fill the organization with exceptional people, take great care of them and build an unmatched culture focused on delighting the customer at every turn.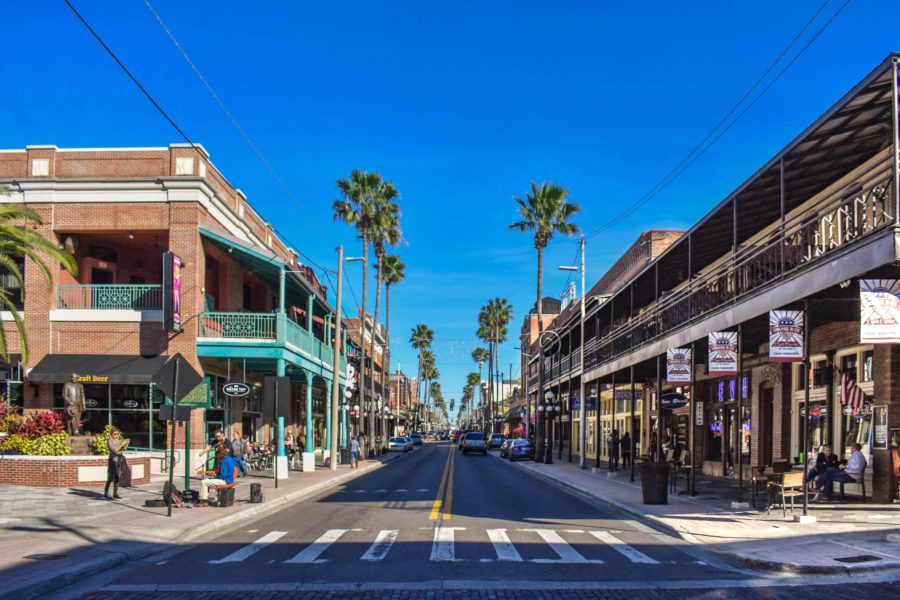 Outside of our awesome office, you can discover why Tampa is ranked in the Top Five of America's Most Popular Big Cities, Most Diverse City, Most Romantic City, Best Beer City and Best City for an Active Lifestyle, just to name a few!
Tampa offers an exciting and unique lifestyle brimming with activities and choices, all with a beautiful waterfront backdrop like you'll find in the popular Channel District. Tampa provides endless opportunities for foodies, arts and culture buffs, sports fans, and outdoor lovers alike.
Tampa is the place for beautiful parks and signature outdoor events. Between the Tampa Riverwalk, waterfront parks, public art, Tampa provides a wide array of things to do outside. The Tampa Riverwalk, for one, has transformed the downtown landscape, opening public access to the Hillsborough River, linking five museums, seven parks and outdoor gathering places.
Put it all together and you're working happy and living your best life. We invite you to Conceive, Believe and Achieve with us as we undertake this epic journey of growth and success in the place we're proud to call home!
Current Openings
Accounts Payable Specialist
Trifecta Networks is looking for a rockstar in the making to fill the role of Accounts Payable Specialist. The accounting team is the backbone to our business, and this role is no exception to that.
Warehouse Painter & Associate
The Warehouse Painters' primary responsibility is to perform paint operations, including maintaining technical equipment needed to complete the job, prepping, sanding, and painting.
The Returns Coordinators' primary responsibility is to process all inbound and outbound returns, repairs, and inventory adjustments.
The Warehouse Associate's primary responsibility is to finish goods for stock and immediate shipment.
Sales Operations Specialist
The Sales Operations Specialist provides pre/post-sales support during the sales order process for Trifecta products and services.
Testing and troubleshooting of voice, networking, server and storage products.
In this role, you will enjoy with a fun, competitive team, selling technology products and solutions to IT professionals.
Business Development Representative
In this role, you will have a significant impact on the growth of our business while at the same time, learning from some of the best sales professionals in the business.
Interested in Joining Trifecta?
Voice of the Employee
Friendly work environment, engaging managers, Authentic Open-door policy, Creativity is encouraged, Amazing products and offerings, Balance of work and home life. Uplifting co-workers, very accommodating, allows your voice to be heard, Care about you as a growing individual.
Great culture with unlimited earning potential in sales as well as lots of opportunities for growth and advancement outside of sales. The leadership team is truly the biggest asset to Trifecta. They are highly engaged, in tune with the business, and willing to help the employees in any way, personally and professionally. There is no place I'd rather work!
I'm proud of Trifecta and I believe they are proud of me – I'm always referring friends and family members to come join me here
I get so much satisfaction being part of an organization that truly cares about its people and that makes me want to do a better job for our customers and my colleagues
This is hands down the best place I have ever worked
I feel part of something special